I awake this morning to the realisation that, however hard I try, I am never going to get to the end of the gargantuan list I've left myself to do. So I sit motionless at the breakfast table for a while, just making my inner peace with failure, before embarking on the quest to sort out NessBookFest, my house, my job, my life and everything else. Or as much of it as I can, in any case. On the surface, things are certainly ticking along nicely: the volunteer rota is pretty much sorted, thanks to super-organised Trish; the tickets are up for grabs on Eventbrite ( http://nessbookfest.eventbrite.co.uk/ thank you Rich), the programme (thank you Tony) and the posters (thank you Lorraine) have begun appearing around town…
And yet…
I know it's irrational, but I want every last ticket gone! Now, preferably!
I want it all booked up, a guarantee that this is not going to be the biggest non-event Inverness has ever seen. Don't get me wrong, some events are doing well – the illustration workshop for senior pupils is actually 'sold' out, there is one more ticket for the 'meet the rare books' session, but there are also some events for which the tickets, free as they are, are still sitting on the virtual Eventbrite shelf. Authors are travelling from all over the country, and crazy as it seems, I feel I owe them an audience. We've asked them to come after all, didn't we?
But the more I think about it, the more I realise: I can't make it happen. I may raise awareness, I may tweet and share and email and ring, but I cannot physically press the button to book these events up.
So now that that's cleared up in my head, I can breathe more deeply and get on with some of the things that I can  actually do. Scanning back through committee minutes, I tick the action points with my name beside off, one by one. We need prizes for our children's treasure hunt, for example. The Eastgate Centre have pledged a £20 voucher, which is not too shabby, but maybe, just maybe we can get a few more? And our authors might appreciate the odd bit of cake, or a sandwich even?
Ring supermarkets! Check.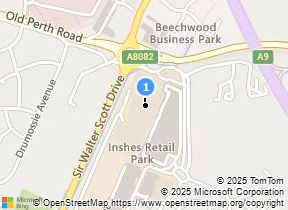 The first Tesco community lady is a whirlwind of benevolence! Before I've even finished my opening sentence, she has volunteered bread and fillings for sandwiches, cakes, juice, cups and children's prizes. She doesn't really give me the chance to ask at all, all she wants to talk about is when I'll pop in to take all these things off her hands. The second Tesco lady is a bit more cagey. In fact, I get the feeling that she doesn't want to talk to me at all, but would much rather 'sort something out' with Tesco lady number one. This one is heading on holiday the next day and really isn't up for a chat. I gratefully hang up. I think two supermarket community people are enough for one day – let's leave the rest for tomorrow.
I head to the Victorian Market to pick up the spectacularly striking t-shirts for the committee, no doubt my default wardrobe for the weeks to come. Thanks very much, Victorian market t-shirt man! I order badges for the volunteers, too – another check on my list. On to the printers – at least half our programme pick-up points have run out, so my cunning plan to save on the budget and print less in the first instance has failed spectacularly.
Oh well, we did budget for another 400, so another 400 we shall have – more happy folding of leaflets ahead!  Staggering home under the weight of the goods, I stop to find homes for two more posters. Now that the shiny reprint has arrived, we can afford to be a bit more generous. And, just as I wander through the Eastgate on my way up the hill, I spot this:
One poster, out of many which we've left around town in the hope that promises will be kept, and that businesses and organisations will actually put them up.
THOUSANDS of people will walk past this one poster between now and November 10th. Of course, there will be many more, I hope. The lovely guys at Waterstones are going to do a window display. The committee are on it: we are going to write press releases and tweet and shout, ask for radio coverage and rally every willing soul we know. And fingers crossed, all will go to plan.
I'm confident!
Sort of. 
Time to make my inner peace with success!